Three Way Control Valves eBook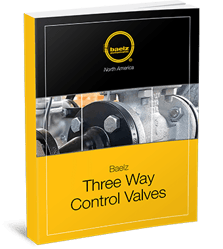 Allowing for great versatility, control valves are supplied across a huge range of industries to manage the flow of various fluids. Baelz North America is proud to be a premier producer of high-end three-way control valves for use in many different industrial applications.
Download the Three Way Control Valves eBook to explore:
Mixing Valves Vs. Diverting Valves
The Benefits of Three-Way Valves
Baelz Control Valves
Complete the form to download your eBook.