In all manufacturing processes, the key to increasing the efficiency of your production is ensuring that you limit the amount of downtime and maintenance time. For this reason, the experts at Baelz North America highly recommend investing in spare parts inventory. In doing so, companies can eliminate unexpected downtime of production.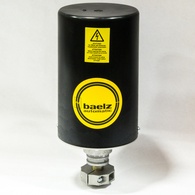 For your convenience, Baelz offers spare parts for all of our products, including valve bodies, actuators, flanges, gaskets, as well as digital and pneumatic positioners. We ensure all spare parts meet the required specifications of the products that were initially purchased.
Determine Your Spare Inventory
In general, we recommend keeping an additional 10% of spare parts on hand (in inventory). For example, processes that utilize 40 valves would want to stock four extra valves as spares.
Benefits of Having Spares on Hand
Baelz North America suggests spare parts for two primary reasons:
Reduced unplanned downtime and increases production time

Eliminate the time associated with the purchasing process and the shipping and receiving of goods.
Spare Parts Offerings From Baelz North America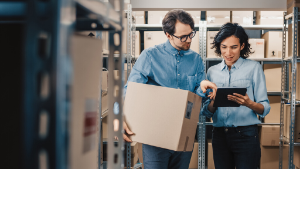 Whether you need a full component or parts of that component as a spare, the experts at Baelz NA are here to help you maximize production time, and reduce the stress placed on your maintenance and purchasing teams. In addition to supplying spare parts, our team can help you determine the proper amount of spares for your inventory. For additional information about our services, contact us today.